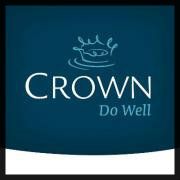 It is no secret that I write this blog to promote the purchase of products that are Made in the USA to help create jobs, especially since so many people are out of work. Since we are in the business of creating jobs here, I thought I would pass along some information about what to do once you have landed that job.
We are no strangers to hard times. I was laid off from my job after almost 11 years of service. I can relate to what it's like to have no income and wonder, what's next? What's next is knowing what to do to avoid getting into financial pitfalls once you have been blessed with this new job.
I remember one day I was washing dishes, staring out into my backyard. Note to self: Search for financial planning. What happened next is amazing. I went out to get the mail and received our church's newsletter. In it was a small article about a class that was starting that January about financial planning based on biblical principles. Digest that for a moment because this is a true story. I immediately called the gentleman who was running the class. We had a wonderful conversation and were signed up for the class.
We took this class while I was in my last trimester of pregnancy with Bina. I, literally, gave birth the one week of class that we had off. I still use the guidelines and read the biblical passages when I am in need of guidance. It truly is a wonderfully insightful class. This is not an affiliated link or sponsored post. I am not being paid to do this. I took this class and am sharing my experience with you, in the hopes that this class can do for you what it has done for our family.
I sometimes have an internal battle
that if promoting buying stuff is the way to help people. My answer is....If buying that stuff creates jobs, then yes. Knowing what to do with our money makes that job even better. We have a financial road map. We know where we are going. It is not easy because it takes a lot of patience to watch money grow, especially in this economy, but knowing that it's there is so much better than stressing over the fact that it's not even coming in.
Have you ever taken a financial planning class? Leave me your comments about the topic.
Karina
I love comments!
Powered by Disqus