Welcome back to Shop-A-Thon Thursday. This list contains retailers and manufacturers whose products are made in the USA. As always, I am excited to bring them to you. If there is ever anything that you are looking for that is made in the USA and cannot find, please let me

know

. I love hearing from you. I hope that you all had a wonderful Thanksgiving.
Ahh Bean Bags
(Ashburn, VA) Direct-from-the-factory, high quality, durable, stylish bean bags with washable covers plus water-repellent microfiber liners. They offer

bean bag filler, separate covers, super strong liners, and even

free fabric swatches to help you choose which bean bag suits your needs.
Ann's Bean Bags

(Palmetto, FL)

"Household tested, commercial grade approved"!

Every Ann's Bean Bag that leaves our manufacturing plant goes through extensive testing to insure the quality and comfort our customers deserve.See their other site: Ocean Tamer Marine Bean Bags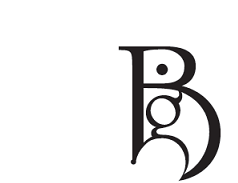 Birthing Gown
(Allenstown, PA) A

wrap-style dress, made of soft jersey material that gives you freedom of movement. The Birthing Gown allows doctors and nurses access to administer pain management, IVs, and take vital signs, while allowing you to breastfeed your baby.
Blue Ribbon

(Stuart, FL) Weld-built agility equipment that is user friendly for both dogs and their handlers. It accomodates a variety of size dogs. You can order their products via email or by phone and they can ship them to you.
Booty Bean Bags
(HQ: Charlotte, NC; Made in GA) Manufacturer that

offers bean bags made with the highest quality memory foam and cover fabrics. They're fashionable, comfortable, durable, affordable, environmentally friendly...and made in the USA, too.
Bronner's Christmas Wonderland (Frankenmuth, MI) Since 1945, Bronner's has adorned homes with their Christmas delights, "for all seasons, reasons, and budgets." If you get an opportunity, shop by the

History of Bronner's

page. It is a wonderful story.
Freedom Tray

(Winston Salem, NC) The ultimate food and drink carrier. Visit their

Uses

page to see all of the functions that this neat little tray has. It truly is versatile. All of the materials to make this tray also come from the U.S.
French Paper

(Niles, MI) I was looking for construction paper made in the USA and came across this company. Here is a company with a story. They are "

one of the last, small, independent [paper] mills in America" currently run by three generations of French men (last name French), for a total of six generations. They provide tours of their mill to show how they make products including a long list of different types of paper, envelopes and posters to name a few.
**Note: The buttons in their Pop Ink line is not made in the USA. Everything else - right here!
LightingCatalog.com (Racine, WI) Retailer of wall sconces including outdoor wall sconces, chandliers, pendant lighting, billiard lighting, post lights, outdoor pendant lighting, table lamp
Mixbook (HQ: Palo Alto, CA) C

ompletely customizable photo books, cards, photo calendars, birth announcements, invitations, stationery, digital scrapbooking and year books.
** They have printing facilities in Washington, Idaho, Maryland, Tennessee, and two in New York.
Ocean Tamer Marine Bean Bags (Palmetto, FL) Bean bags by boaters for boaters. With experience working on boats ranging from 15' to over 100', center consoles to large yachts, these bean bags are designed to absorb the shock and pounding of rough seas and prevent back discomfort, neck pain, and vessel fatigue caused by long rides offshore. See their other site: Ann's Bean Bags
Wild Cat Territory
(New York City, NY)
We are proud and committed to manufacturing in America.

Couture sewing is at the foundation of our designs. They make
bedding including duvet covers, pillow shams, bedskirts, pillow cases, rugs, throws, window treatments. They are a wholesale supplier to specialty retailers, select etailers and interior designers. They are available at

Wayfair

.
Karina
I love comments!
Disclaimer: Some of the links are affiliate links. Please see my

Disclosure Policy

.
Powered by Disqus