The first Friday of every month I feature a charity here as a way of giving back. I am proud to feature this month's charity: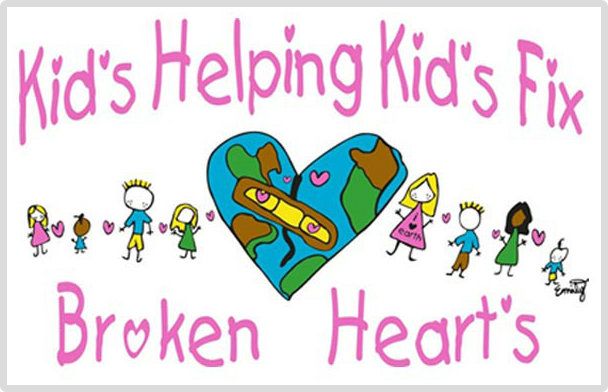 In honor of Valentine's Day and the month of love, this charity fills all the requirements of the aaawww factor. The three oldest children of the Kladar family began this charity. Yes, you read that correctly. The kids started the charity for other kids.
Kladar kids
The mission of
Kids Helping Kids Fix Broken Hearts
,

a 501(c)3 Non Profit Organization,

focuses on helping "

children in need of lifesaving heart surgery by providing funds for transportation to a hospital, food, lodging and for procedures necessary to save or enhance their quality of life."

The money raised from donations and the sale of their
dishtowels
also assists in paying "for other expenses related to the surgery not covered by insurance."
"The Kladar Kids can be invited to share their experience, show a documentary about their charity and sell dishtowels for $5 each. Corporations, community organizations, churches, and schools are all places that can collectively save the life of a child and help families in need." If you are involved in an organization and would like to help, please

contact

them.
For anyone that is a parent or compassionate towards children's needs, this charity will tug at your heart strings. Nothing interrupts life more than having a sick child, especially one that is in need of life-saving surgery. To have the added pressure of meeting financial obligations relieved, helps a family to focus on the recovery of their child. If you want to help out this great cause, you can purchase a
dishtowel
......or two or you can donate
here
.
By the way, "the dishtowels are purchased from a manufacturer in Michigan and sent to a local fabric store in Coeur d'Alene, ID for screen printing."
Karina
Subscribe
** If you like my blog, please subscribe to continue to receive updates. Simply click on the button. Thank you so much for your continued support.