Happy Spring everyone!
Can you believe we are

at

week number 22! That's

amazing

!
Last week we had almost 180 Happy Hoppers hop by!
I would love

it

if we could see it soar to 200!

Thanks for all you do with sharing and hopping each and every week.
You all make this hop worth it for us.

And so we come to the honor!
This week's Featured Read

is our blogging friend
Lyssa from Pure Coupon Magic!
Diana

met Lyssa as she reached out to her after one of

her

Weekly Totals post and

they

have talked ever since. I said

that

she should be our Featured Read and

Diana

couldn't have agreed more!
Lyssa posted our hop on her blog (which you can do too).
So among her coupon lists and amazing savings, she shared our hop.
We

feel so honored!

Everyone make sure to drop by and say, "Hi".
Interested in being a Featured Read?
Just make sure to follow the rules so you can receive THESE benefits too. ;)

Want to make sure you get our weekly reminder e-mails?

Please add
diana.n.chastain[at]gmail[dot]com
to your address book. Thanks!

Now on to the rules. I know who likes rules, right? But I promise you are going to want to follow these rules. This is how the Featured Read gets picked.



Rules:


1.

Follow

your hosts and any co-hosts.
Don't forget you can follow GFC via Twitter!

H

ostesses:


Diana from Nanny to Mommy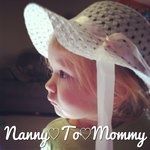 Facebook - Twitter - Pinterest - Instagram - Google+ - YouTube

Karina from Mom In The USA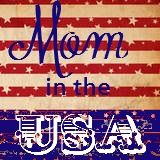 RSS - Twitter - Facebook - Google+ - Pinterest

Co-Hosts:
Berice Baby
Domesticated Princess
Funny PostPartum Lady

Please leave a comment if you are a new follower!

We are scheduling co-hosts now!
Please e-mail us and let us know so we can get you down on the calendar!
diana.n.chastain[at]gmail[dot]com

2.

Add

the badge somewhere on your blog.
Please make sure to add our new badge.
What do you think? I love it!

3.

Link

up your main blog page.
No Giveaways or Specific Posts, please.
Link your Giveaways up HERE
Our hop is open from Thursdays at 12:01am to Wednesday at 11:59pm.
So you can share and link up all week long!

4.

Visit

at least the two blogs before yours in the link set-up.

5.

Share

the Hop!
Tweet


The other cool thing, our hop can be added to your site as well.
If you do this, please leave
Nanny to Mommy a comment so we know.

6.

The Most Important Rule

Have Fun!
Happy Hopping!


I would love it if you could vote for Nanny to Mommy for Top Coupon Mom!
Karina
Subscribe